2017 Registration Now Open!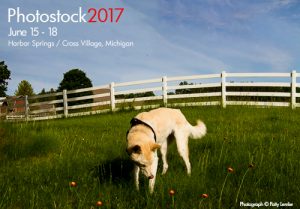 General registration covers all onsite demonstrations and presentations as well as entry to the special Ansel Adams Masterworks reception and talk at the Crooked Tree Arts on the evening of Friday, June 16.
When registering, you will have the option of adding meals as well as a workshop. To do this, simply check the desired boxes when registering.
Add-0ns:
Workshops
We are offering a very special, Advanced B&W Craft workshop with the one and only, Mark Citret this year. This workshop comes at at additional cost that includes general registration. To choose this workshop, simply check it as an add-on when registering.
We are also hoping to announce another workshop offering soon, however at this time, confirmation cannot be made. Please stay tuned for an additional announcement!
Meals
For convenience, we will again have a tasty breakfast and dinner meal available on Friday and Saturday from Etta's Kitchen for those wishing to choose that option with their registration. However, this year meal tickets will be provided for the specified meal only. If your ticket says "Friday Dinner" then Friday's dinner meal is all it can be used for. We will not be responsible for refunds of meal tickets not used. If you can't make a meal you have paid for, we suggest you either sell it or otherwise pass it on to someone who can.
You will have the option of adding a one-day meal ticket for Friday or Saturday. Or, you can get both days at one time. Single day tickets are for both breakfast and dinner. No single meal tickets will be available.
Pre-sales only for meals this year. No meal tickets will be sold at the event.