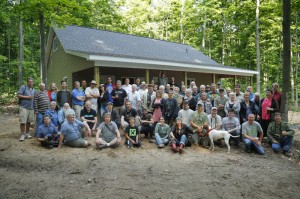 2016 Schedule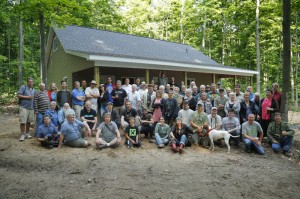 Photostock 2016 Schedule
Welcome to Photostock2016! Thank you so much for joining us! If you've been before, you know how things go around here, meaning the schedule is a rough outline. I hope you'll settle in and introduce yourself around. This is a great bunch of people and you'll find we're a pretty open and friendly group. You're going to see some fantastic work as well as some really cool equipment and processes
Thursday, June 16
2:00 Registration Begins.

3:00 – 5:00 Fun with Wet Plate – Courtyard (weather permitting)


7:00 Bill Schwab – Presentation (basement)
8:00 Bill Bresler – Presentation (basement)
9:00 Rebecca Zeiss – Presentation (basement)
Friday, June 17
7:00am    Mark Citret, "Finding Your Vision" – Workshop (extra fee)
9:00am    Get Your Gear On – Courtyard and sun room
4:30 – 6:30 Photostock 10 Years – show reception
Join us at the Three Pines Studio and Gallery in Cross Village, Michigan for a special exhibit featuring the work of presenters and teachers at Photostocks past.
7:30 Patricia Lay-Dorsey – Presentation (basement)

8:30 Robin V. Robinson – Presentation (basement)

9:30 Martha Casanave – Presentation (basement)
10:30 Friday Night Social
It's time for some relaxation and socializing in the courtyard. This is a great night to get to know people and make the rounds. I'm sure the place will be buzzing till the wee hours, so enjoy yourselves and be sure to pick up behind you so we don't have a lot of clean up in the morning. If you're not staying onsite, please be careful going home. There's lots more to come and we don't want you to miss out.
Saturday, June 20

10:00 Portfolio Sharing
Although people will be sharing their work amongst themselves all weekend, the formal portfolio viewing and sharing has become one of the favorite aspects of Photostock. It's been amazing to see the progression in people's work over the years and this is your time to let it shine. We'll be utilizing the basement meeting room as well as the sun room this year in order to accommodate everyone.

11:00-11:30 Print Exchange
Want to go home with an original photograph from one of the Photostock2016 attendees? Bring a print to enter in the print exchange! Simply bring a finished and signed, original print to enter into the exchange and you will go home with one randomly picked during the exchange. Each print enter is assigned a number and they you pick numbers out of a hat. It's that simple. One of the favorite parts of Photostock, your print does not have to be mounted, but it must be signed. Don't miss out!
12:00 Annual Group Photo
Each year we do a group photo at a time when most people are on the grounds. Be up in the courtyard and ready to go for a picture before heading off to your various lunch plans. Don't miss it if you can be there!
1:00 Tom Halsted – Presentation (basement)
2:00 Under the Trees with A.D. Coleman and Tom Halsted
Continuing the tradition of our very successful and informative talks concerning the state of photography from all aspects. Let's continue the conversation on the patio, this year with our special guests, A.D. Coleman and Tom Halsted. We have two, historic personalities in the photography world with us this weekend and we'll do our best to get a few stories and insights. This has become more of a roundtable discussion in which  everyone is invited to participate. As in previous years, we have several photo educators and curators on hand as well and it would be good to include them on the state of education in the photographic arts.
7:30 A.D. Coleman
8:30 Mark Citret

10:00 Dark Sky Beach Adventure.
Sunday, June 21
10:00 Platinum/Palladium with Kerik and Sarah Kouklis
11:00 Check Out
As has become the tradition, Sunday is break-down day when everyone packs up their gear, says their goodbyes and gets on the road home. There are no scheduled events for today. 11:00 is check-out time at the hotel, but you shouldn't feel as if you have to run. Still, many do get going and the place clears out pretty quick. Hopefully by this time you will have had such a good time and will be so charged up about your work and that of others, that you will need a rest before you get back to work with your newly recharged energy.
Happy Solstice!
Photostock2017!
We have set dates for the traditional gathering here in northern Michigan, so before you go, consider booking your room for 2017!
Photostock 2017
June 15-18
Same time. Same Place.
We are also exploring possibilities of taking the show on the road to a spectacular  destination. Discussions have begun, but there is a ways to go before making an announcement. Please stay tuned!